Custom Dynamics® is proud to partner with The Ornery One for the Light Up & Lift Up Pay-it-Forward 2020 event! Stephanie and TJ are great people on a mission to "pay it forward" to a deserving family each year. We work with them as Custom Dynamics® LED Motorcycle Lighting brand ambassadors but, they've become part of our Custom Dynamics® family. They seem to have that affect on people.
100 Proof of Ornery with a Double Shot of Love
We first met The Ornery Ones TJ and Stephanie a few years ago. Over the past few years, they've become brand ambassadors of Custom Dynamics®. They attend events, host meet & greets and show off our lighting upgrades across the US! Working with The Ornery One is always fun and this year, we decided to partner up in a different way for the holidays.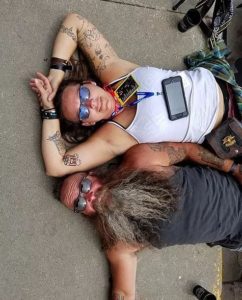 The Ornery One: Paying it Forward
Christmas 2013 was a difficult holiday for TJ & Stephanie's family. Stephanie had emergency brain surgery that November. The following 6-8 months they were on a long, rough road to recovery. That Christmas, they received gifts and a Christmas dinner from an anonymous group or individual in their community (they still do not know who it was). Last month, Stephanie celebrated 7 years since she beat the odds. Now, they work to Pay It Forward with Custom Dynamics® joining their efforts to shine a light on The Wilson family this Christmas 2020.
The Wilson Family
Chris and Shanah Wilson celebrated their 24th wedding anniversary on December 7, 2020. Like most love stories, there have been good times and hard times. This year, The Wilson family is facing some of the hardest times yet.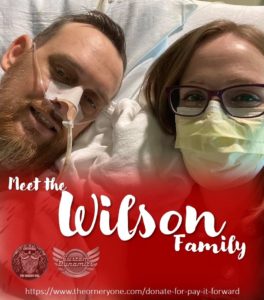 Chris has been battling colon cancer since he received the diagnosis two years ago. As of March 2020, Chris has undergone several rounds of chemotherapy treatments, hours of chair time and many scans, tests and labs. After Chris' major surgery earlier this year, there were more complications. Chris suffered infection, blood clots, muscle loss and kidney issues to name a few. In September 2020, Chris got the news his cancer was advancing. With recent updates indicating Chris' body is no longer responding to the chemotherapy.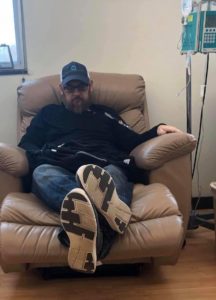 Not willing to give up hope, Chris begins a new type of chemotherapy infusion December 11th. The new treatment is aggressive and Chris understands the battle will be painful. For Chris, each day he gets to be with his loving family is worth it. His wife (Shanah), daughter (Amber), son (Jacob) and new grandson (Harley) makes the fight worthwhile.
Light Up & Lift Up
The Wilson family is a deserving family of the Light Up & Lift Up pay-it-forward. We want to fill their holiday season with messages of hope, prayer and contributions. Make your donation on The Ornery One 501 (c)(3) website through December 18, 2020 for the Light Up & Lift Up Pay It Forward! Also, Custom Dynamics® is contributing a dollar-for-dollar match to all donations received.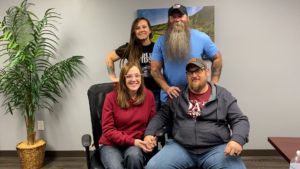 ​The Wilson family is in awe from the response of their local community and our online motorcycle community. They would like for us to express their gratitude and appreciation.
Update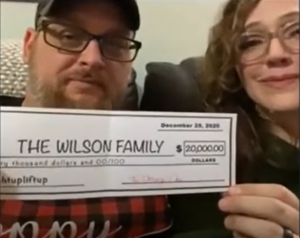 The Wilson family was presented with gifts and total funds raised during the Light Up & Lift Up pay it forward. With the participation of our motorcycle community and the efforts from The Ornery One, a total of $20,000 was raised and gifted to the Wilsons on Christmas Day!