Custom Dynamics® is the authority on after-market motorcycle LED lighting  With a "Do it right the first time" mentality, Custom Dynamics® offers the innovative Dynamic Ringz™ – the original Amber/White LED Turn Signal!
The Mechanics
The technology and design of Dynamic Ringz™ are unique. First, the outer ring of 24 white LEDs functions as a running light. Then 24 amber LEDs in the center, functions as the turn signal. Most noteworthy is their function together. Applying the turn signal causes the White DRL LEDs to turn off completely. The White DRL LEDs remain off for the duration of the turn signal cycle. Hence, greater visibility is available for the full contrast amber turn signal! The Amber/White functionality is specific to the Dynamic Ringz™. This is quite important when considering Amber/White turn signals for street use. See our motorcycle LED lighting in action!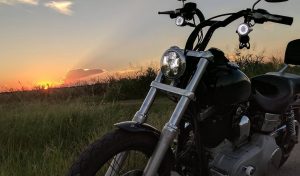 FMVSS Standard No. 108 #5 states: "If optically combined with a turn signal lamp, is automatically deactivated as a DRL when the turn signal lamp or hazard warning lamp is activated, and automatically reactivated as a DRL when the turn signal lamp or hazard warning lamp is deactivated".
Designed to meet this DOT regulation, Dynamic Ringz™ are also plug and play and offer an LED Lifetime Warranty!
The Design
Unmatched in the industry today, Dynamic Ringz™ boast an impressive 48 5mm Genesis® LEDs per unit! Plug & Play on Harley-Davidson® US Models with front 1157 dual contact bases, the Dynamic Ringz™ installation takes just minutes! Check out the Installation Videos for motorcycle LED lighting to see how easy it is!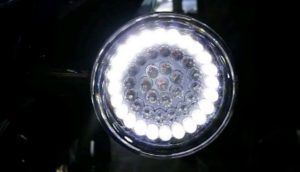 Dynamic Ringz™ are BCM Compliant and will not require any additional products for installation on CanBus Harley-Davidson® models. 2013 & Earlier Sportsters®, 2011 & Earlier Dynas®, 2010 & Earlier Softails®, 2013 & Earlier H-D™ Touring and H-D™ Trikes and all V-Rod® Models require a SMART Signal Stabilizer™ to ensure proper function and flash speed of LED Turn Signals.
To guarantee the White DRL LEDs are visible, Dynamic Ringz™ should be used with a clear or smoked new bullet style lens that fits the stock housing (sold separately). Dynamic Ringz™ offer an Lifetime LED Warranty and fitment for the many models!
Moreover, for more information call Custom Dynamics® toll free at 1-800-382-1388. Or, source your motorcycle LED lighting via Drag Specialties dealer!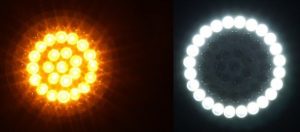 Presently, we offer new ProBEAM® motorcycle LED turn signals! Let's see how ProBEAM® motorcycle LED lighting measures up against the competition.